Having braved international flights half of the team from DFTB (Andy and Henry) have made it to SMACCDub. For those of you not in the know the Social Media And Critical Care conference is in it's fourth year now and partly inspired us to start Don't Forget The Bubbles. Although the editors regularly chat online this was the first time Henry and I have met in person.
In order to make the most of our time abroad we had both booked into the #SMACCmini paediatric workshop.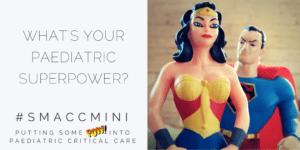 With a line of speakers encompassing the best and brightest from the world of paediatrics (apart from us) we were excited to see what they had to offer. With a variety of lightning 10 minute talks over the course of the morning topics ranged from communication to caring for the critically ill child.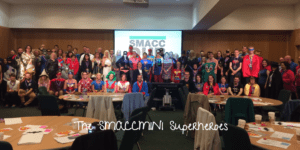 Appropriately caffeinated we headed back to the hall for another round of talks.
The organizing committee and all of the faculty did an amazing job of fitting such a wide array of topics in such a short time frame. Never did the audience feel overwhelmed with knowledge and most of us just stopped tweeting and just listened, quietly reflected and were inspired to do better. If you came along to the workshop and took away something that will change the way you treat children (or their parents) then please feel free to comment below.