This talk was recorded live on the first day at DFTB17 in Brisbane.
Kat Evans is an emergency physician working in Mitchell Plains in South Africa. She is one of the founders of BadEM (Brave African Discussions in EM), a FOAMed blog not just for those working in Africa but also provides excellent lessons for the rest of us.
In this talk Kat reminds us that whilst the burden of trauma is high in South Africa, it is not the only problem they have to deal with.
You can listen to this talk as you walk to work on any device that supports podcasts.
One of our resident doodlers, Grace Leo, has taken some notes so you don't have to.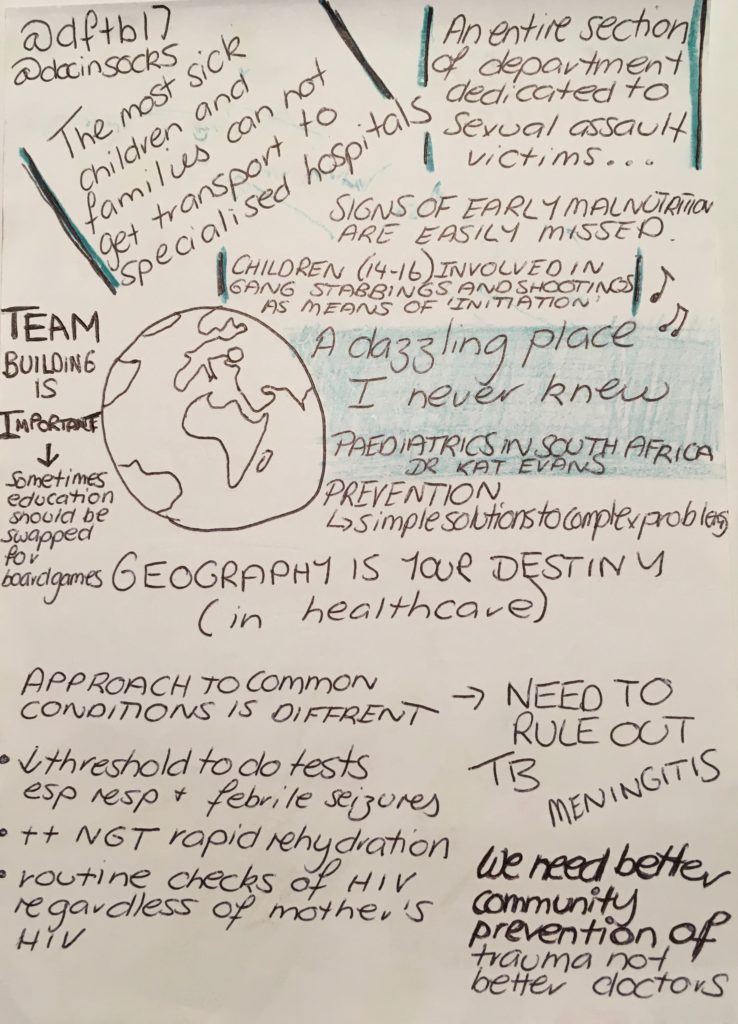 And you can watch the talk below.
<
In March of this year (22-25th), BadEM is hosting its first conference, unlike any other medical education event you have ever attended. Billed as the Glastonbury of conferences, delegates will be glamping it up in style, dining on fine cuisine and exchanging stories around the campfire when they are not listening to some truly great speakers from the world of emergency medicine.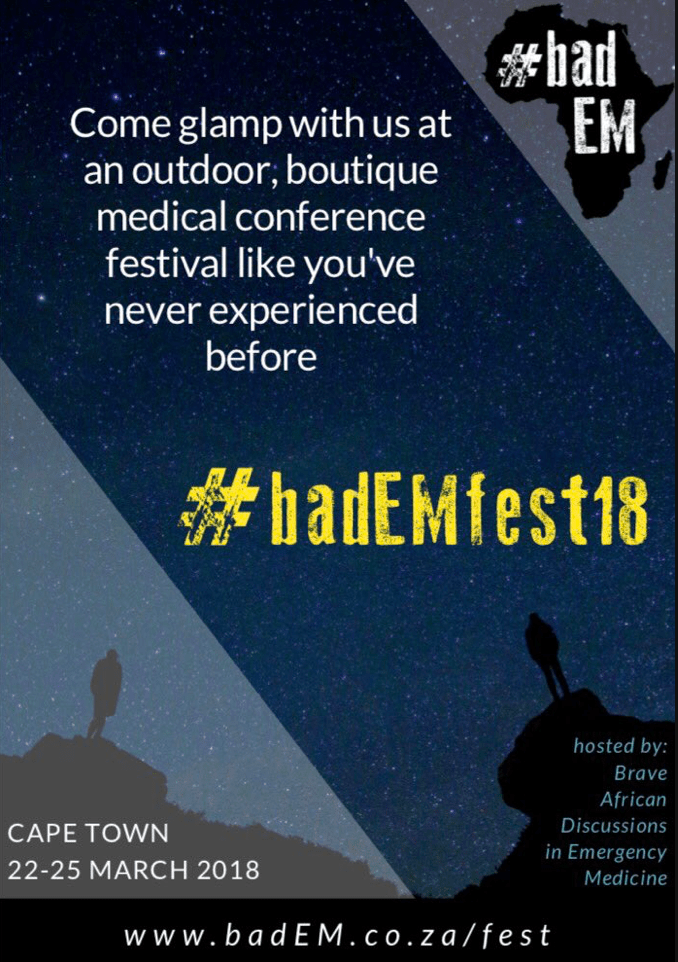 One of the challenges posed at SMACC in Berlin was how we, from the wealthier nations, could best support our friends and colleagues from the LMICs. You can support African delegates going to African conferences using something like Supadel or you can put your money where your mouth is and go to a conference like #BadEMFest18.
You can hear more about this amazing opportunity by listen to Kat and Craig Wylie talking to Simon Carley about it. (Editors note – Yes, Andy Tagg is going).
If you want our podcasts delivered straight to your listening device then subscribe to our iTunes feed or check out the RSS feed. Please embrace the spirit of FOAMed and spread the word.