You're on a shift in the Rapid Response Vehicle. The radio crackles to life; a two-year-old has pulled a chest of drawers onto himself. He's conscious and breathing but his leg is badly injured. Lights and sirens on, you wonder what is going to greet you.
The prehospital challenge
Assessing children in the prehospital environment can be challenging. As a stranger arriving at a child's house at a time when they're feeling unwell, hurt, or scared, we can seem frightening. Attending multi-patient scenarios, such as a road traffic collision, where both child and parent are injured poses additional challenges. Separating a child from their parent to attend different adult and paediatric hospitals can be hugely traumatic for the child (and the carer )and although we try to get another adult to the scene to accompany the child to the hospital, this isn't always possible.
In the prehospital setting, we don't have the luxury of time. A quick decision needs to be made: is this child sick or not sick?
For many prehospital clinicians, children make up a very small proportion of their workload. Drawing up paediatric-drug doses and administering these medications to a scared child takes training and practice.
All of this can make a clinical assessment of a child difficult. Taking off the high-vis jacket, getting down to the child's level, making a glove-balloon character and using bubbles can all help a child feel at ease.
The prehospital assessment toolbox
There are some validated tools in our box to help overcome these challenges. The Paediatric Assessment Triangle has been used by prehospital care providers at all levels for many years, allowing clinicians to form a hands-off, quick impression about whether the child is sick or not sick.
The triangle is made up of 3 elements: A, B, and C, a mnemonic familiar to clinicians around the world. But this ABC does not stand for airway, breathing, and circulation but instead translates to Appearance, work of Breathing and Circulation to the skin.
Appearance… Is the child interacting with caregivers and ambulance crew? Are they lethargic? Crying? Consolable? Limp in caregivers arms?
Work of Breathing… Are they using accessory muscles to help move air? Are they tripoding? Nasal Flaring? Are they breathing fast or slow? Can you hear a wheeze or stridor?
Circulation to the skin… Are they pale? Cyanotic? Mottled?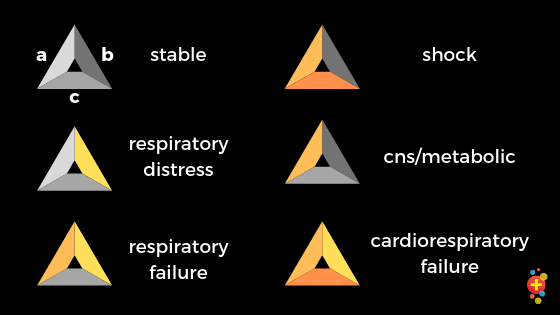 If all three parts of the triangle are normal the child is likely to be stable. If all three parts of the triangle are abnormal the patient is in cardio-respiratory failure.
Assessment of pain in the prehospital environment also poses different challenges to the assessment in the hospital, for the same reasons. We use the same age-appropriate pain scales as our hospital-based colleagues: FLACC, Wong-Baker and analog pain scale. Clinical practice analgesia guidelines help direct medication choice, from simple painkillers such as paracetamol and ibuprofen, to stronger analgesics like opiates and ketamine.
The ideal analgesic
The ideal properties of an analgesic are to provide effective pain relief rapidly, with painless administration. Gaining intravenous access in children can be challenging in the field, traumatic for children, and can delay administration of analgesics. It really can't be stressed enough how important it is not to traumatise a child with cannulation when a good alternative is available. Intranasal fentanyl has had a huge impact on paediatric pain relief prehospitally. In the UK, diamorphine is sometimes used instead of fentanyl; both are potent intranasal opioids that are rapidly and efficiently absorbed from the nasal cavity, giving significant potential for pain management in children.
Arriving at the house, you can hear a child crying; he's maintaining his airway and is conscious. You make a snapshot PAT assessment: he's stable. But his thigh is swollen and it's clear he's fractured his femur. His parents have given him paracetamol and ibuprofen. This one's beyond the call of bubbles, so you put them away and instead draw up 0.02mg of fentanyl and give it intranasally.
The intranasal route
Analgesia can be given orally, rectally, intravenously, intramuscularly, or intranasally. Oral medications are metabolized via the hepatic first-pass pathway, meaning they are absorbed from the gastrointestinal tract and delivered first to the liver by the portal vein before reaching the systemic circulation, resulting in a relatively slow onset of action. Intranasal medications, on the other hand, are absorbed directly into the systemic circulation, completely bypassing hepatic first-pass metabolism, so their bioavailability is higher and their onset of action is much faster. And because the nasal mucosa is highly vascularized, with more blood per cubic centimetre than muscle, brain or liver, with a surface area that's massively increased by the three turbinates in each nostril (out pouches of bone inside the nostrils that create passageways that to warm and moisten the air that flows in through the nose), it is an ideal surface through which drugs with small molecular weights like fentanyl can be absorbed.
Once absorbed into the nasal blood vessels, drugs drain to the right side of the heart via the superior vena cava, are pumped into the pulmonary circulations, and then back through the left side of the heart to the systemic circulations.
Some intranasal drugs have an even faster mechanism of action. It's thought that fentanyl, and other drugs with very small particle sizes, can also transfer directly to the brain, via the olfactory and trigeminal nerves. This nerve superhighway means they can bypass the blood-brain barrier, and work even faster at their central receptors in the brain.
The intranasal analgesic cavalry
Fentanyl is a synthetic opioid; diamorphine is a morphine derivative. As fentanyl doesn't cause histamine release, it results in less cardiorespiratory side effects than other opiates. Both fentanyl and diamorphine can be safely combined with oral morphine, meaning intravenous morphine top-ups are less likely to be required. When they're given intranasally, their onset is within two to three minutes, with effects lasting up to half an hour. It's easy to see how they've become a perfect choice for prehospital providers.
Ketamine, another analgesic in the prehospital analgesic armory, can also be given intranasally, although is not yet licensed via the intranasal route in children in the UK and Ireland. A few trials have compared intranasal ketamine and fentanyl and there have been some interesting results, posing the question as to whether sub-sedative doses of intranasal ketamine could be used as an alternative analgesic for children with limb trauma.
Published in Annals of Emergency Medicine in 2014, the double-blinded RCT, PICHFORK (Pain In Children Fentanyl OR Ketamine), was run in two large Australian paediatric EDs. Children aged 3 to 13 years old with moderate to severe pain secondary to an isolated limb fracture were randomized in a double-blinded fashion to receive either 1.5 μg/kg intranasal fentanyl or 1mg/kg intranasal ketamine. 73 children were included in the analyses. Similar reductions in pain scores were seen at 30 and 60 minutes for both drugs. The ketamine group had higher patient satisfaction scores (83% compared to 72% for fentanyl) but more minor adverse events (78% compared to 40% of the fentanyl group). Published in 2017, a similar double-blinded RCT conducted in a level II trauma centre in America compared the two intranasal drugs at the same doses in 82 children aged 4 to 17. Like PICHFORK, their results showed more side effects in the intranasal ketamine group (2.2 times higher), but all were minor, with no respiratory adverse events. Analgesic effects at 20 minutes were similar in both groups. And finally, the PRIME (Pain Reduction With Intranasal Medications for Extremity Injuries) trial, a double-blinded RCT published in JAMA Pediatrics in 2019, showed similar results. 90 children, aged 8 to 17 years, presenting to a level I major trauma centre with limb trauma were randomized to receive either intranasal ketamine or fentanyl. Doses used were higher than those in standard clinical practice guidelines, with intranasal fentanyl dosed at 2μg/kg and intranasal ketamine at 1.5mg/kg. Like the other two trials, pain scores at 30 minutes were similar between both groups, while mild adverse events were found to higher in the ketamine group (with a relative risk of 2.5), although again all were transient.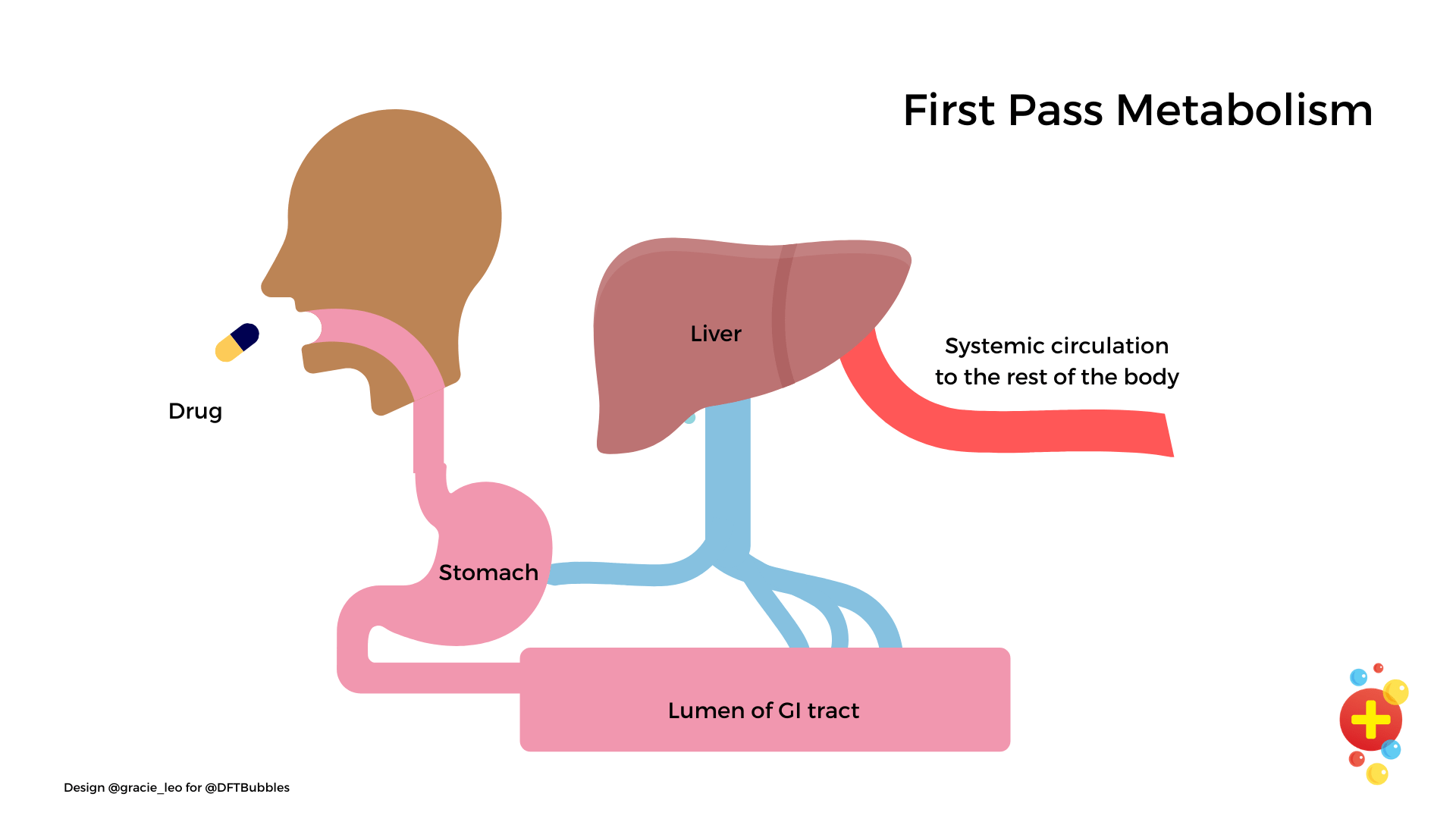 So, is there a role for intranasal ketamine for children with isolated limb fractures in the prehospital or ED setting? None of these studies were powered to show a superiority of intranasal ketamine over fentanyl, but they do suggest that it's non-inferior and a potential alternative. Although minor and transient, adverse events were higher in the ketamine groups, so it may not trump fentanyl as a first choice analgesic. But for children in whom an opiate is contraindicated, intranasal ketamine might be an alternative. More data will be needed before intranasal ketamine makes its way onto standard CPGs, but results from these trials are promising, with larger studies on the horizon.
After the intranasal fentanyl, the child settles. You apply traction to his leg, and with your colleagues' help, you move him into an adult lower limb vacuum splint. This is a handy trick you've learned – the leg splint is just the right size to use as a whole body splint in small children, maintaining pelvic and spinal precautions. After moving to the back of the ambulance, he starts crying and is obviously in pain. You give him a second dose of 0.02mg fentanyl and phone medical support and discuss options with a senior clinician and get the go-ahead to give the third dose, en route to the hospital, if needed.
Ambulance control pre-alert the emergency department so they can prepare for an incoming paediatric trauma. The child's mother sits next to the stretcher, holding his hand while you travel to the hospital. You explain to her what's happened so far, what will you do if anything changes, and what might happen in the hospital. This calms her down. The child sleeps and that third dose of intranasal fentanyl is not required. As you pull onto the ambulance ramp he wakes. You hand him over to the waiting trauma team in resus; intravenous access is gained, IV morphine is given, and a Thomas Splint applied. After his primary survey is completed, an x-ray is taken, which confirms a femoral fracture.
The prehospital cannula
The question about intravenous access in the field is a tricky one. Inserting an IV line in a 2-year-old, particularly in the back of an ambulance, can be extremely difficult, and securing a cannula while travelling at speed requires the dexterity of a magician. If intranasal medication is working then there may not be the need for an IV line prehospitally. This always has to be balanced with the potential need for fluid resuscitation, or other intravenous drugs. Each case is a judgment call, based on the paediatric assessment triangle assessment and need for intravenous medications. But never forget, if a child's in pain and the bubbles don't work, don't forget the fentanyl.
Selected reference
Reagan L, Chapman AR, Celnik A, et al. Nose and vein, speed and pain: comparing the use of intranasal diamorphine and intravenous morphine in a Scottish paediatric emergency department. Emerg Med J 2013; 30:49–52.
Graudins A, Meek R, Egerton-Warburton D, Oakley E, Seith R. The PICHFORK (Pain in Children Fentanyl or Ketamine) Trial: A Randomized Controlled Trial Comparing Intranasal Ketamine and Fentanyl for the Relief of Moderate to Severe Pain in Children With Limb Injuries. Ann Emerg Med [Internet]. 2015 Mar 1 [cited 2019 Jun 20];65(3):248-254.e1. Available from: https://www.sciencedirect.com/science/article/pii/S0196064414013638
Watts P, Smith A, Perelman M. Nasal delivery of fentanyl. Drug Deliv Transl Res [Internet]. 2013 Feb 1 [cited 2020 Jun 8];3(1):75–83. Available from: https://doi.org/10.1007/s13346-012-0078-y
Goldman RD. Intranasal drug delivery for children with acute illness. Curr Drug Ther 2006; 1:127–130.
Hadley G, Maconochie I, Jackson A. A survey of intranasal medication use in the paediatric emergency setting in England and Wales. Emerg Med J 2010; 27:553–554.
Mudd S. Intranasal fentanyl for pain management in children: a systematic review of the literature. J Pediatr Health Care 2011; 25:316–322
Finn M, Harris D. Intranasal fentanyl for analgesia in the paediatric emergency department. Emerg Med J 2010; 27:300–301.
Telfer P, Criddle J, Sandell J, et al. Intranasal diamorphine for acute sickle cell pain. Arch Dis Child 2009; 94:979–980