This talk was recorded live on the first day at DFTB17 in Brisbane. If you missed out in 2017 then why not book your leave for 2018 now. Tickets are on sale for the pre-conference workshops and the conference itself at www.dftb18.com.Aidan is a many things – the fingers behind the DFTB17 social media presence, the guiding hand on the ultrasound probe for paramedics and advocate for LGBTQ+ rights. Perhaps you have read Thom O'Neill's post on the diversity of youth but didn't know how to put some of the lessons into practice. Aidan helps us understand the language we should use and why it is important.
You can listen to this talk as you walk to work on any device that supports podcasts.
And here is Claire Chandler's take…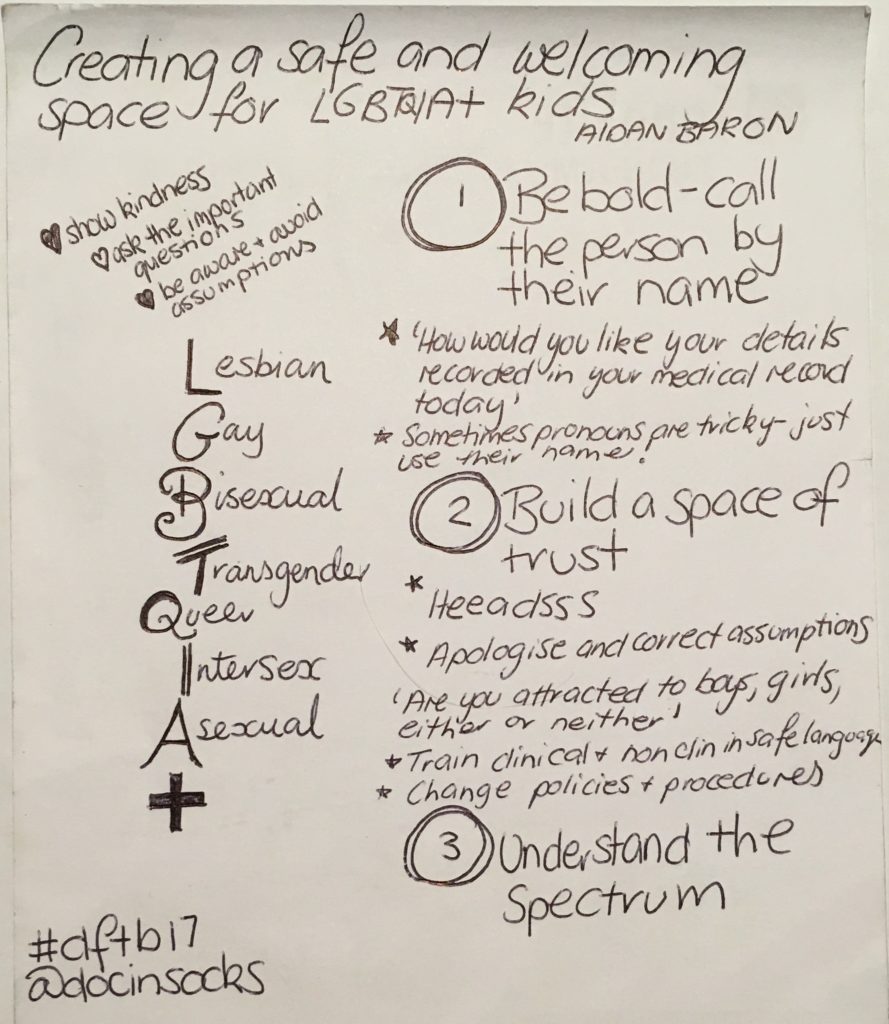 If you want our podcasts delivered straight to your listening device then subscribe to our iTunes feed or check out the RSS feed. Please embrace the spirit of FOAMed and spread the word.