This week saw an alert from the Therapeutic Goods Administration about measuring doses using the syringe provided with the Panadol Colourfree Suspension for 1-5 year olds.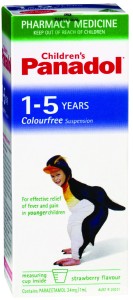 The syringe provided with the medicine measures differently from most other syringe known to mankind. The correct way to measure is from the top of the plunger. The image below shows how to measure 8ml correctly.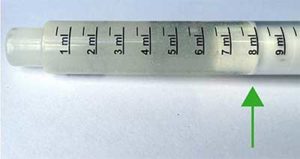 The confusion means that people could be giving 1.5mls more than the recommended dose. Although this is unlikely to be a clinically significant overdose, it does illustrate an underlying issue regarding medication safety and issues around parental dosing.
It's good to bear this in mind when speaking to parents about paracetamol administration.