Time dependent changes. The location of the infarction can be localised according to the affected leads.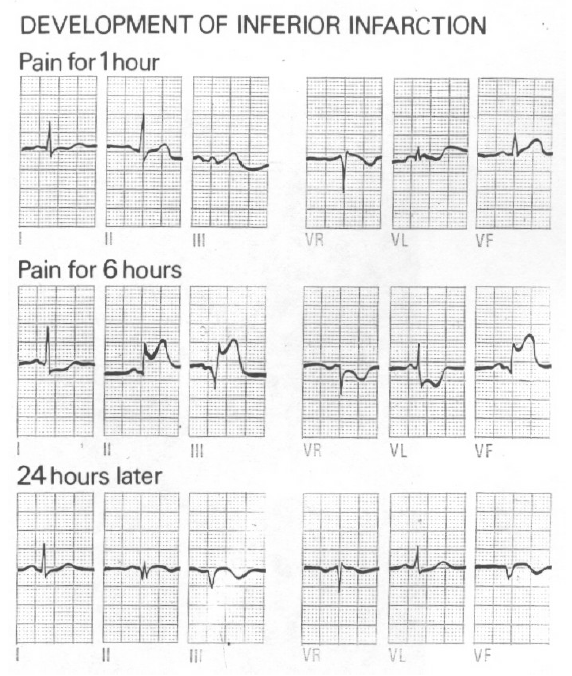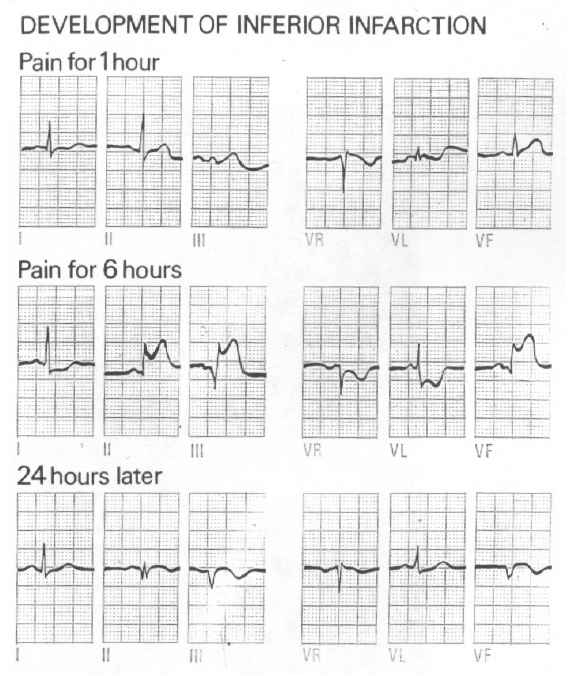 Horizontal depression of the ST segment with an upright T wave is usually a sign of ischaemia rather than infarction. In the absence of an infarction, the ECG will return to normal with the resolution of angina.
1.televizorul, computerul si tolaneala, evident fara sport sau exercitii fizice. Mecanismul de acțiune al medicamentelor levitra, cialis și viagra este absolut același. Este un produs foarte cunoscut care este sigur această pagină web pentru sănătatea noastră.