This talk was recorded live from the careers concurrent stream at DFTB17 in Brisbane.
Tommy Tran is the Director of Paediatrics at Greenslopes Private Hospital in Queensland. Having worked in the public and private sectors, Tommy talks about the latter. Whilst that mythical work-life balance seems so far away for most of us, regular 9 to 5 work is an attractive option. Whether you are just starting your consultant career or have become a little tired of the red tape, Tommy offers a view from another side.
You can listen to this talk as you walk to work on any device that supports podcasts.
And if you don't want to make notes then Claire Chandler has done it for you.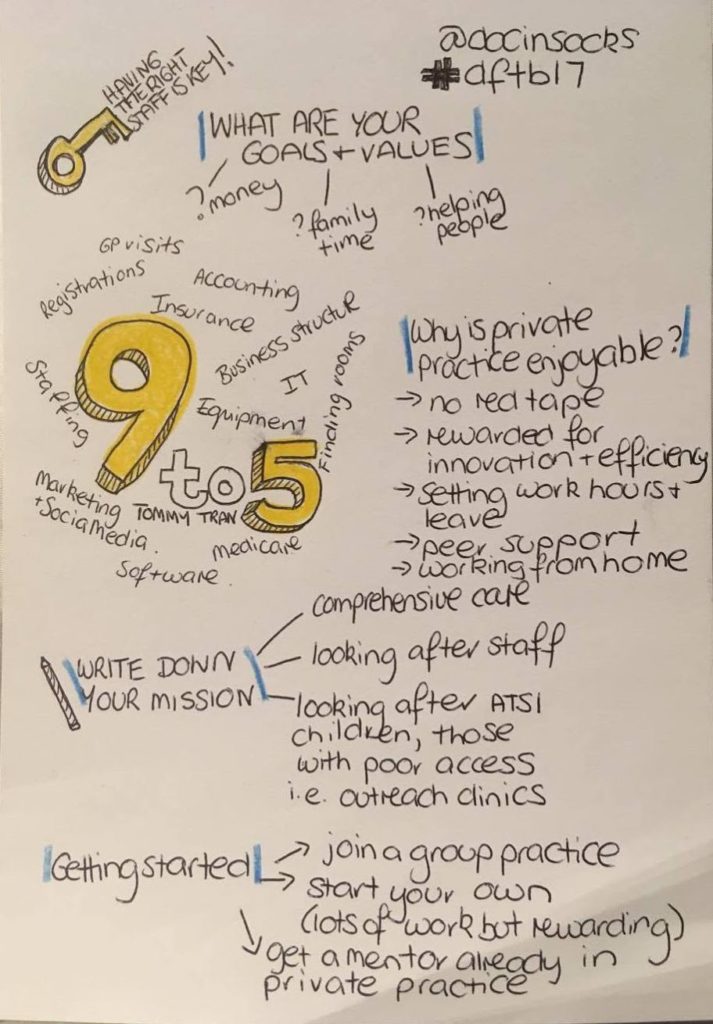 You can watch his entire talk below…
If you want our podcasts delivered straight to your listening device then subscribe to our iTunes feed or check out the RSS feed. Please embrace the spirit of FOAMed and spread the word.