Professor Fiona Wood, AM, is one of the worlds leading burns surgeons.  Having qualified from St Thomas' in London she decided to do what so many of us do and move down under. Since the early days of her career, she has recognized that to improve the outcomes of burns victims involves not just scarless skin but also healing in mind and spirit. Along with Marie Stoner, she pioneered the use of 'spray-on skin' and is well known for the care she provided to the victims of the Bali bombings back in October 2002.
In this talk, she talks about the past, the present and the future of burns care whilst championing the roles of women in medicine and surgery. As a mother of six children, she reminds us all that there is nothing that cannot be achieved if you ask for it.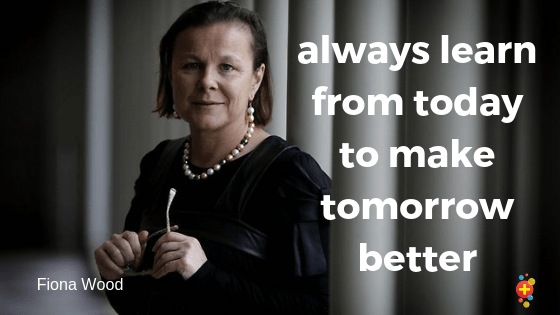 This talk was recorded live at DFTB18 in Melbourne, Australia. With the theme of 'Science and Story' we pushed our speakers to step out of their comfort zones and consider why we do what we do. Caring for children is not just about acquiring the scientific knowhow but also about taking a look beyond a diagnosis or clinical conundrum at the patient and their families.
If you want our podcasts delivered straight to your listening device then subscribe to our iTunes feed or check out the RSS feed. If you are more a fan of the visual medium then subscribe to our YouTube channel. Please embrace the spirit of FOAMed and spread the word.