This talk was recorded live on the second day at DFTB17 in Brisbane. I
When you start in any branch of medicine, there are so many unknowns that it makes sense to follow the well-trodden path of those who have gone before you. Using checklists and flowcharts makes sense to ensure you are not missing something. It makes sense to look at resources like DFTB. But then what? Not all patients fit into neat little boxes, presenting with classical signs and symptoms. Then what do you do? Paediatrician, Robyn Brady, explores how we can learn to think beyond the algorithm.
You can listen to this talk as you walk to work on any device that supports podcasts.
So, sit back and watch the talk.
Robyn is also the director of the Sprung Integrated Dance Theatre, a not-for-profit organisation that provides workshops for persons with disability with the aim to inspire audiences and promote inclusion. Robyn's daughter, Tara, will be speaking at DFTB18.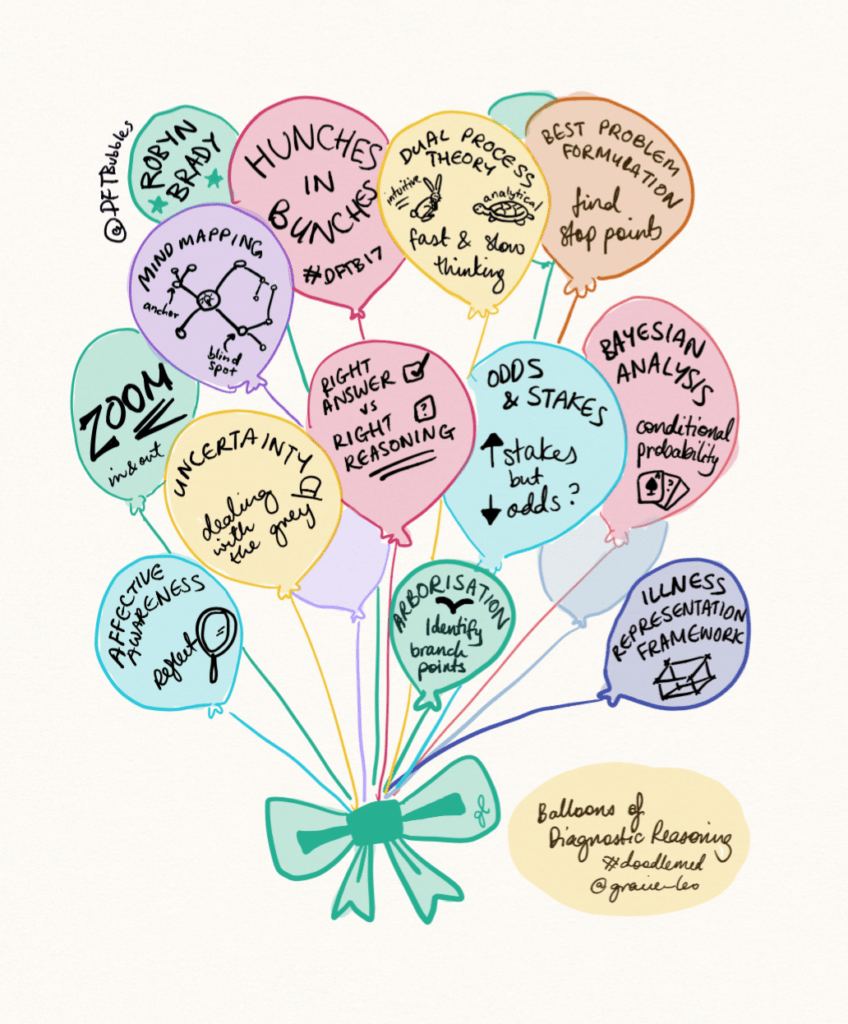 Robyn and Tara will also be leading a unique workshop on the Sunday before the conference, encouraging us all to shed our skins, and learn to play. You can find out more about it here.
If you want our podcasts delivered straight to your listening device then subscribe to our iTunes feed or check out the RSS feed. Please embrace the spirit of FOAMed and spread the word.