Shaarna Shangamudavadivel is the HeadSmart fellow and currently doing her Ph.D. in how we can reduce diagnostic delays in the field of paediatric oncology. Paediatric cancers are rare but we'll never pick them up if we are not aware of our unconscious biases, if we do not actively look for the zebras.
Doodle Medicine sketch by @char_durand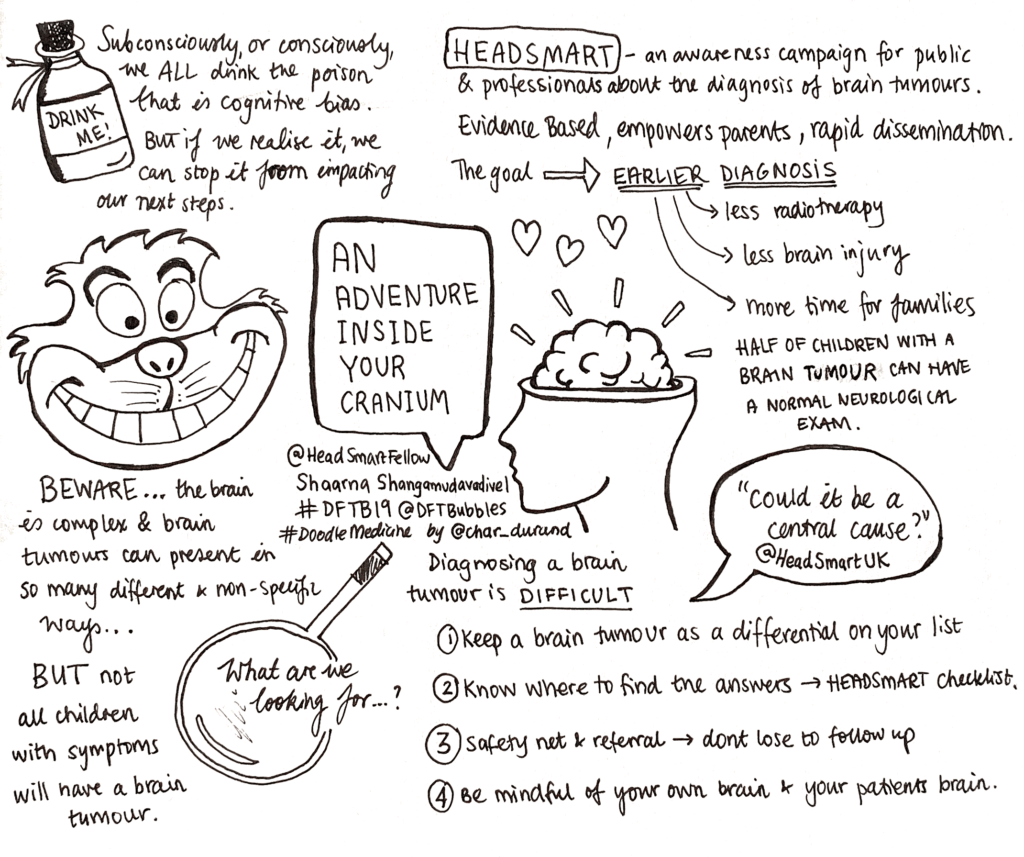 This talk was recorded live at DFTB19 in London, England. With the theme of  "The Journey" we wanted to consider the journeys our patients and their families go on, both metaphorical and literal. .
If you want our podcasts delivered straight to your listening device then subscribe to our iTunes feed or check out the RSS feed. If you are more a fan of the visual medium then subscribe to our YouTube channel. Please embrace the spirit of FOAMed and spread the word.