Our community is made up of health care folks that do hard things, go the extra mile, work on themselves and their knowledge so that patients get better outcomes. We're not good all the time. We make mistakes, forget stuff, get grumpy or emotional, slide into tribal behaviour. But we're working on it. So when someone comes along and shines a light on what's happening outside our normal frame of practice, shows us patients that can't get care, who are needlessly dying or suffering, it makes us uncomfortable. We want to do something.
Sometimes I get asked to be the person that turns on that torch, the person that makes everyone else uncomfortable, most recently at the excellent DFTB17. I try to do this with balance, to show another context, but also not to make people feel helpless or shocked. Sometimes I get it right, sometimes not. Without fail though, at least one person always asks me afterwards a variation of 'What can I do?'
There is a spectrum of things that you can do, and I'm sure many of you already do, but what you can do will of course be a personal decision generated by your personal circumstances.
I think what I am being asked, usually, is…
'How can I contribute to addressing inequity in access to and provision of health care?'
This 3 part blog series will outline a response to this question.  As ever, these are my opinions and do not represent any of the entities that I work for or have worked for.
Post 1 (Narrowing The Frame) will look at:
Recognising what you already do

Terminology

Information and témoignage

Be around for someone and learn from them
Post 2 (The Quagmire) will deal with:
Something is not always better than nothing (primum non nocere)

Get political

Navigating donation
Post 3 (Demystifying And De-mything Practicalities) will go into:
Options for and practicalities of working in 'emergency humanitarian aid'

Options for and practicalities of working in 'development'

Research

Other stuff
One of the challenges for all of us is how big the world is, how intractable and unapproachable these health inequity issues can seem.  In this post I'll try to start making it a bit smaller.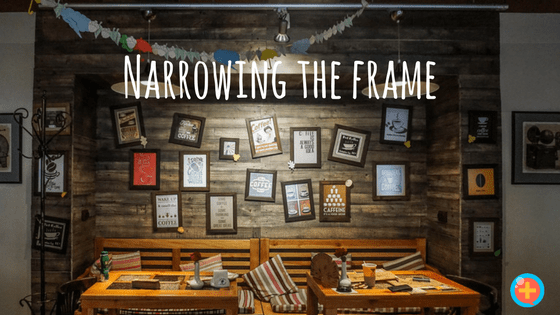 Recognise what you already do
First and foremost, I want to point out that what you do already is valid and valuable. Patients are patients, need is universal and working in medicine you are already making a significant contribution, so don't feel too uncomfortable or pressured to do more if you already feel maxed out.
What drives me is deftly summarised by Paul Farmer's famous quote 'The idea that some lives matter less is the root of all that is wrong with the world'. But, as said in my DFTB talk, this issue is present in any context as well as in low resource or conflict settings. People with addiction issues, low socio-economic groups, mental health, non-english speaking backgrounds, indigenous people, LGBTQIA… they can all be at the pointy end of inequity and prejudice in any healthcare system. You don't have to go to Syria to make the world a better place. Have the right mindset, advocate for your patients, do what you do.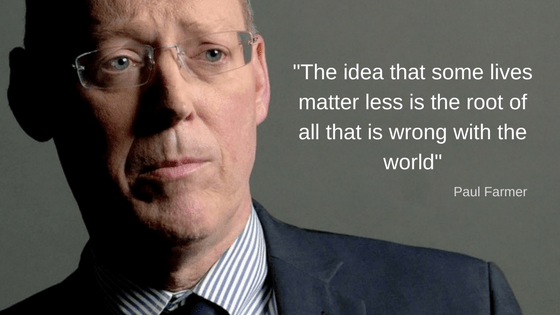 Terminology
There are a lot of terms out there: humanitarian aid, emergency relief, development, global health, low-resource setting medicine, emergency care, to name a few. It can seem a bit impenetrable to those unfamiliar, like the language of medicine. They all have numerous definitions and interpretations and often some crossover. People get (rightly) analytical about the impact of these terms on outcomes, on whether some of them are harmful or contribute to refractory colonialism and paternalism.
It's worth noting that it is complex and contentious. There is a somewhat facetious post on terminology from WhyDev here and plenty of other stuff out there on the interwebs if you are interested. Terminology is important, but I'm not going to get bogged down in it here.
Information and Témoignage
Information. There's a lot of it. Curating the noise is challenging in medicine and no less so in humanitarianism or development.  However, the act of seeking out and sharing information on people suffering in other contexts could be considered a form of what Médecins Sans Frontières (MSF) calls témoignage. This is the idea of being present, bearing witness and speaking out about what is happening to other humans and why.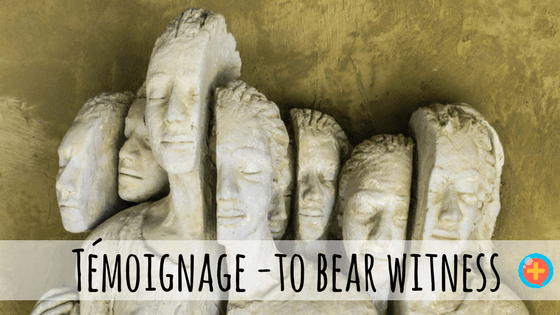 Advocacy and speaking out in public represent témoignage, but without witnessing events directly these can be difficult to do. However, getting interested in a context and doing a deep dive on it, sharing and highlighting it, even if you've never been there and can't commit to any involvement beyond this, is also, I think, a form of témoignage. By doing this, you are recognising these people, their suffering and the things that contribute to it.
Pick something: the Rohingya or Yazidi situation, the genesis and evolution of the Yemen cholera outbreak, human rights and protection issues in the Philippines, whatever you feel connected to or interests you.  Learn everything you can about it and talk about it, share it on SoMe, be informed.
Going beyond mainstream news is important.  Most mainstream entities report much more information about what is happening in Europe, Australasia and North America than in other contexts, as if this was somehow more important.  For example, this week at least 70 people sadly died when hurricane Harvey hit Texas, but >1200 people have died from floods in South East Asia recently, reports of which have been limited and mostly surfaced after Harvey as a comparison 'moral outrage' story. Mainstream (and other sources) also have other important and not always apparent biases. Think: 'Who owns it? Who funds it?' as a start, but there are many other influencers.
Some non-mainstream suggestions below, but as with all sources, caveat emptor. Definitely not exhaustive.  Go as broad and deep as you can on your dive.
@irinnews
@humanosphere (currently on hiatus)
@ProPublica
@AlertNet
@AJENews (debatable whether non-mainstream!)
@RefugeesDeeply (and the other @deeply accounts)
@AfricaIsACountry
Agencies provide useful flags and sometimes 'horse's mouth' info that does not exist elsewhere, but agency reports reflect mandate/agenda and can be linked with profile promotion and revenue raising:
@HRW
@Amnesty
@ICRC
@MSF
@MSFSea
@MSFCrash
@WhyDev
UN agencies (WHO, UNHCR, UNICEF, IOM, WFP and some others)
There are also some sites, journalists, academics, activists and other folks that give good signposts but are often context specific – feel free to ask me direct.
Ambiguity
More on this in the next post, but reading around the complexities of need and aid provision is recommended. Not an exhaustive list and in no particular order but some favourites and suggestions from colleagues.  
Support and learn from someone who is working in a difficult context
Like all of us I hope, I have a support network. Some of these people have experiences like mine, but some of them don't. They listen, make me laugh and distract me when I am working in challenging contexts, staying in touch by phone/SoMe. If you know someone who works in or has worked in a difficult context, think about reaching out and asking them how they are doing, most places have reasonable internet these days. You may get in return insight into a particular context that can only be given by someone who is there.  
Next time…
Post 2 (The Quagmire) will deal with:
Something is not always better than nothing (primum non nocere)

Get political

Navigating donation