As we prepare for the opening of #DFTB19 and meeting friends from all over the world it's great to see everyone getting stuck into the workshops.

The Compassion Lab
Mary Freer is the Fairy Godmother of the DFTB conferences. Since she spoke at DFTB17 we have been awed at her passion for compassion. This year she ran a boutique Compassion Lab to help bring a little more kindness to our workplace.
In our time poor, resource poor workplaces it can be a challenge to be kind, both to ourselves, each other, and our patients.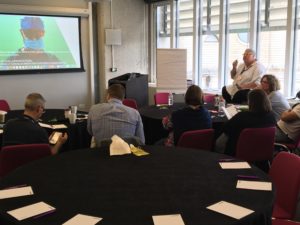 If you couldn't make it over to London then there are still some tickets left for her Compassion Revolution in Melbourne.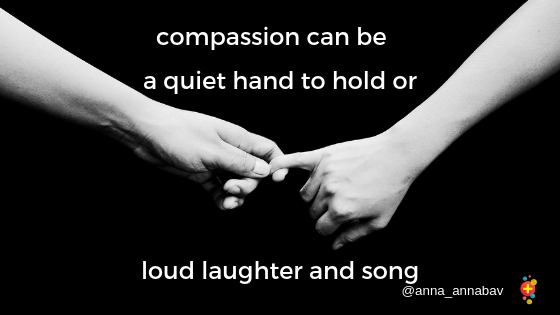 Presentation skills 2.0
We like to challenge our speakers to step out from behind the lectern and bring their 'A' game. This can be quite confronting when you are used to watching the usual 'death-by-powerpoint' type of talk. To make it easier for our speakers Grace Leo and Ross Fisher have, once again, acted as speaker coaches. But we didn't want only just our speakers to benefit from their wisdom.
Over the course of the day they took delegates from the basics of the P3 methodology to the next level of presenting. We are really looking forward to hearing their pitches for next year.
The Power of POCUS
Ultrasound is the way forward in paediatric imaging and for our two workshops Cian McDermott and Russ Horowitz had an amazing team to help them. With the support of GE Healthcare and Jon Robinson delegates were rotated around a variety of stations to test their ultrasound chops.
They were joined by Resa Lewiss, Mike Griksaitis, Avi Sarfatti and Toni Hargadon-Lowe.
We were lucky to have some very patient paediatric models to tell our ultrascoundrels if they were pushing too hard or putting the probe in the wrong place. We even managed to come up with a new US sign – let's hope the Toast sign of a full bladder catches on.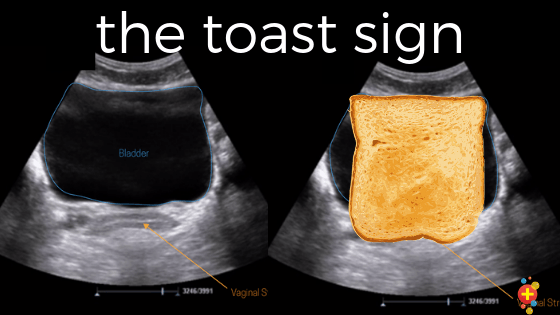 Let's Play Make Believe
A crack team of simulationistas led by Ian Summers ran two sessions on Sunday. Starting with a simulation design workshop and ably abetted by Sandra Viggers, Camille Sorensen, Morten Lindkvist, Damian Roland and LifeCast the group were set the task of designing in situ simulation scenarios with the child in mind.
The afternoon session was led by Walter Eppich who took the delegates through the power of debriefing. He is a man who has spent a lot of time thinking about debriefing.
Bajaj K, Meguerdichian M, Thoma B, Huang S, Eppich W, Cheng A. The PEARLS Healthcare Debriefing Tool. Acad Med. 2018, 93(2), 336.
The day ended with another storytelling evening. Old friends and new gathered at the Sway Bay in central London to share tears and laughter.
What happens at Storytelling stays at Storytelling!