If you were unable to make it to DFTB19 you might have missed a very exciting announcement.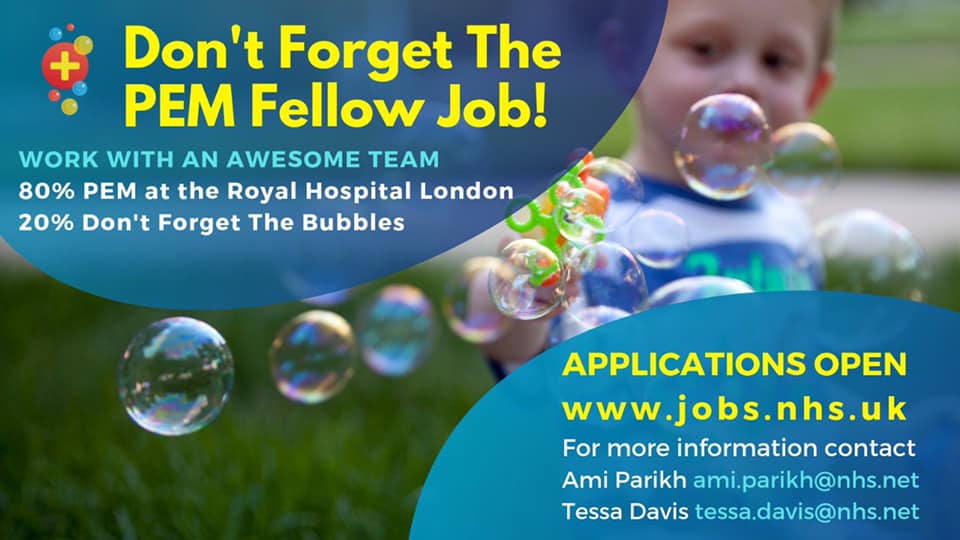 Come and work at the Royal London Hospital (Major Trauma Centre) as a Senior Clinical Fellow in Paediatric Emergency Medicine and have 20% of your time dedicated to DFTB.
We will take applications for a deferred start date too.
But hurry as applications close at the end of the month!