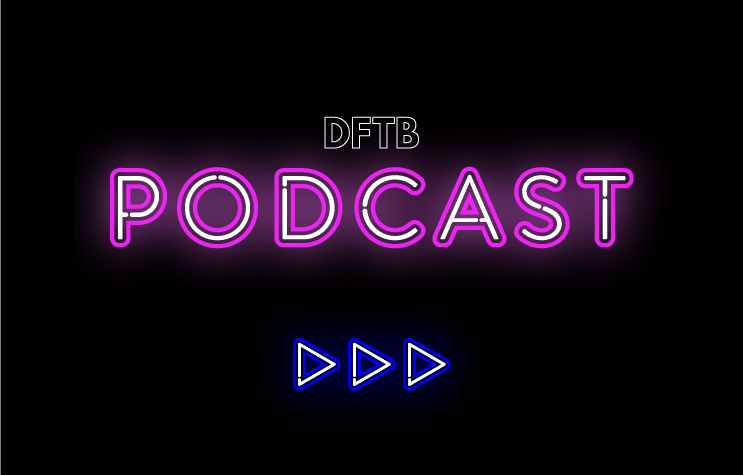 In our second episode of 'The Three Muskapeers' Drs Damian Roland, Alasdair Munro and Ian Lewins have a chat about what's new in the literature about COVID-19, including current challenges and controversies in Paediatrics. Contains scenes of rib-tickling.
In this week's podcast we take a deep dive into the recently published EcLiPSE trial with one of the lead authors, Dr Shrouk Messahel. We discuss the background to and results of this important study and talk about the methodology of entering children into trails without prior consent.
Curious as to what a Schwartz Round is but never having quite got round to attending one, I spoke to Becky Platt, an Advanced Clinical Practitioner at the Royal London Hospital and passionate Schwartz-er to discover what these events are all about. Becky explains the why, what and how of Schwartz rounds and I defy you, having listened to her, not to be keen to attend a round at your hospital. Maybe you might even start one yourself…
Shweta Gidwani graduated from Seth G.S. Medical College, Mumbai, India in 2002. S. She has been involved in the development of emergency care service delivery and training programs in India for several years and was invited to join the International Emergency Medicine section at George Washington University as Adjunct Asst Professor in 2013 where she works on the India programs.
This talk, the opening talk proper after Mary set the scene, is a stark reminder of just how the world really works.
In our second original content podcast we had  the pleasure of talking to Dr Katie Noorbakhsh, a Paediatric EM Physician from Pittsburgh, about the original research paper she co-authored and published in the September edition of 'Paediatrics,' the Journal of the American Academy of Pediatrics. The paper examined the question of whether the change in classification of Acute Life Threatening Events (ALTEs) to Brief Resolved Unexplained Events (BRUEs) in 2016 has changed the management of these presentations in the US.
After listening to the podcast please read the article here
You may recall the headlines surrounding the case of Baby P. Back in 2007 a 17 month old boy died as a result of injuries suffered over months of abuse. During that ordeal he had been seen by the London Borough of Haringey Children's services and multiple concerns were raised. But nothing happened. Not until it was too late. Eight years earlier the same council had failed to intervene possibly leading to the death of eight year old Victoria Climbie.
The hospital where baby P was seen just two days before his death, St Anne's in Haringey, was woefully understaffed. Kim Holt had repeatedly stated to managers that something awful might occur if problems were not dealt with. You would think that standing up for patients would be praised, but instead she was shunned and removed from her post.
In this stunning talk, from the opening of DFTB19, she tells of the impact the truth had on not just her but her family as well.
In this first episode of our new DFTB Podcast series of original content, we talk to one of the most recognisable doctors in the UK, Dr Chris van Tulleken (yes, him from "Operation Ouch") about pharmaceutical industry influences in Paediatrics. In particular, Dr Chris discusses his concerns about the relationship between paediatricians and milk companies. Essential and thought-provoking listening before you accept that next free lunch from the drug reps…
Mel Rule is one of the founding members of the extraordinary WRaPEM group. They are a group of passionate educators and clinicians aiming to bring back Wellness, Resilience and Performance coaching for the everyday doctor.
So what is mentoring? It is not sitting around having a coffee and a chat. It's a developmental partnership where one person shares skills, experience and perspective in order to facilitate personal and professional growth.
When we learn about feedback it is often from the side of the wise expert, the person giving it. Whilst they might be very good at what they do it is worth considering how the person on the receiving end feels. In this talk from 2018 Lori Chait, a paediatric trainee, reflects on what it is like to be on the receiving end and how we might do a better job.
As one of the authors of the Australian Asthma Handbook who better than Professor Adam Jaffe to make things a little clearer for us.
It can be hard enough to agree with a universal definition of what asthma actually is. All too often patients present to the emergency department with a diagnosis of 'so-called' asthma only for it to turn out to be something very different. There is power in a name. It also leads to presumption and bias on the part of the clinician and the parent. In a PubMed search one group found 122 papers and 60 different definitions of what it is. Even parents and doctors can't even agree on what a wheeze is!
Children have become global gastronomic explorers and are constantly trying unusual foods. It is not these that are generally of concern to the healthcare provider but regular, everyday foods that are found in nearly every larder or store cupboard. Whilst we would like to think that anaphylaxis is a rare event, children still present to the emergency department with signs and symptoms suggestive of anaphylaxis every year. Whether we notice them, or act on them appropriately is another matter. In this talk Domenic takes us through some of the data around food allergy and anaphylaxis.