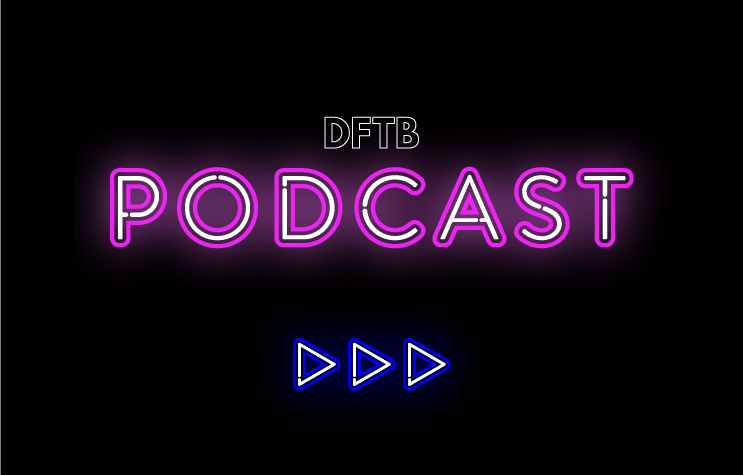 In our second episode of 'The Three Muskapeers' Drs Damian Roland, Alasdair Munro and Ian Lewins have a chat about what's new in the literature about COVID-19, including current challenges and controversies in Paediatrics. Contains scenes of rib-tickling.
This is a story of friendship and families. It's a story about one little girl, Libby, and the impact she has had on the world. If you have been friends of DFTB for some time you may have heard parts of her story. As healthcare providers it can be hard to know what to do when a friend or family member comes to us for medical advice. And if the diagnosis is life-changing then it is near-impossible.
Following the recent online discussion around the FiSH pilot study and the potential harms of fluid boluses demonstrated in the FEAST trial it would seem apropos to release this talk from DFTB18. We seem to have a knee jerk reaction to give a fluid bolus in septic children but should we?
The FEAST trial was published in 2011 and has had very little impact on what we do in the Western setting. What we think of as a low fluid state – dehydration – is not the same as what our colleagues in Africa would view as sepstic. This is something we will explore at a later date. So if we can't rely wholly on our history and our physical exam is often equivocal then what other methods are there?
Given that DFTB18 was held in Melbourne it was important to highlight the work of PREDICT (the Paediatric Research In Emergency Department International Collaborative)* This talk, by Franz Babl, centred around the management of bronchiolitis and focussed on the recent PARIS trial.
We were very privileged to be joined in Melbourne by the team from Simulcast. This piece of radio theatre was recorded in front of a live studio audience.
The team discussed, amongst others, these papers…
Bearman M, Molloy E. Intellectual streaking: The value of teachers exposing minds (and hearts). Medical teacher. 2017 Dec 2;39(12):1284-5.
Ingrassia PL, Franc JM, Carenzo L. A novel simulation competition format as an effective instructional tool in post-graduate medical education. Advances in Simulation. 2018 Dec;3(1):17.
Spoilers: There are some minor swears at the beginning of this talk so if you are easily offended or are listening with children around then fast-forward 10 seconds or so.
We have all made mistakes. Some are small – like forgetting to get the milk on the way home, some are huge – like forgetting your wedding anniversary. In this closing talk from DFTB18 Ross talks about the ancient Japanese art of Kintsugi. By fixing shards of broken pottery with molten gold artists created something even more beautiful than that which was broken.
Outside of his interest in ears, noses and throats Eric is passionate about our wellbeing. No doctor or healthcare provider is immune to the risk of depression. Andrew Tagg spoke about his own personal struggles at our first conference. Perhaps part of the same spectrum of work potentiated illness is burnout. Characterized by emotional exhaustion, low professional efficacy and high levels of cynicism it is rampant amongst our profession.
The audience at DFTB18 were privileged to attend a series of sessions from team at Simulcast, the premier podcast for all things sim and debriefing.
In this second talk of the session Ben Symon interviews Jannie Geertsema about why we become defensive at work and in the educational space education when we could be connecting.
The  audience at DFTB18 were privileged to attend a series of sessions from team at Simulcast, the premier podcast for all things sim and debriefing. 
In this first talk of the session Vic Brazil interviews Kara Allen about the place of simulation and asks 'Is at really all that?' Kara Allen is a consultant anaesthetist at the Royal Melbourne Hospital and Clinical Lead at Monash Simulation. Whilst sim seems like an exciting way of doing 'stuff' and we all love the chance to get out of our respective departments and play let's- pretend is it fit for purpose?
There is nothing like the thought of dealing with a shocked neonate to strike the fear of the almighty into the most experienced doctor. If you are lucky enough to have Kath Browning Carmo on speed dial then you may be a little more relaxed but if you don't, here she is to offer some words of comfort.
Ari Horton is many things – an advocate for kindness, a Cordon Bleu trained pastry chef and, just very occasionally, a paediatric cardiologist. Andrew Tagg remembers the day Ari found his calling. Working as a paediatric ED resident in Melbourne's inner west he came to present a patient. He could barely sit still and his grin threatened to infect the fishbowl as he announced, "I found a murmur!"
We may not all be as acoustically gifted as Ari but that thing we wield around our necks is not just for listening for wheezes or for distracting toddlers.