Welcome to this June edition, which will keep you way ahead of the curve with a run down of the newest and very best Paediatric Emergency Medicine #FOAMed material from around the world.
Another month, another selection of fantastic free resources from the world of #FOAMed. Here's my top ten: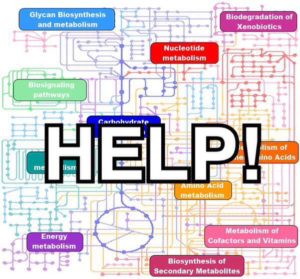 1. Metabolic disorders demystified. Few paediatric presentations terrify ED doctors more than metabolic disorders. It's always 4am, the department is heaving, and suddenly there's a tiny kid who looks sick as anything and all you can think is how you can't remember the urea cycle, and you're cursing the day you gleefully wiped it from your memory after third year exams. Read through this excellent case presentation on @emdocsdotnet and things will seem much less intimidating. (Spoiler – emergency management of any metabolic disorder does not require detailed memory of any of the metabolic cycles!)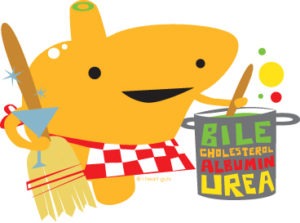 2. LFTs in detail. Everything the EM doctor (probably) ever needs to know about LFTs. A really detailed but succinct description of the clinical relevance of each component of the LFT panel is featured on @criticalPeds. Who knew that AST:ALT ratios could give you so much helpful information? (confession – not me…)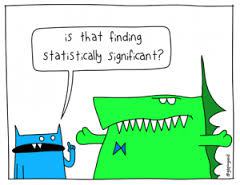 3. F- the p-value? PEM docs of the near future are likely to be increasingly involved in research, so this piece – which challenges our reliance on that elusive <0.05 – is an important read. It is a massive credit to the author (@pulmcrit) that this post is so accessible – not being a natural mathematician, to put it mildly, this is the closest I've come to really understanding the p-value. Great work, hope more stats topics will be covered in the future.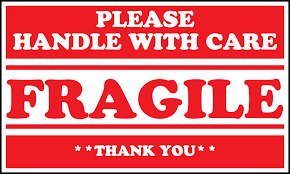 4. 'I wish things were different'. This is such an essential read for anyone who might one day find themselves with a dying patient's family, having to breach the subject of end-of-life care. It is aimed at doctors treating adult patients, however there are plenty of pearls that are transferable to paediatric practice. This should be shared, and shared widely. Thank you @epmonthly.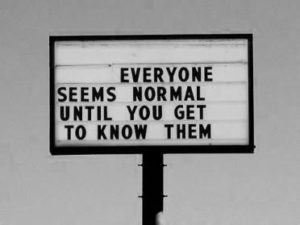 5. What is 'normal' anyway? Where did the 'normal' ranges for heart and respiratory ranges for children come from? Surprisingly, the quoted 'normal' ranges can vary and are sometimes based on consensus rather than evidence – which makes this recent paper in ADC (author @PEMdocSyd) a really important read. It looks at the heart and respiratory rates of over 100,000 well children attending the ED and compares the calculated centiles with the centiles used in APLS – there are some surprising differences. Since we place so much importance on numbers (CEWS/PEWS scores etc), is it time for us – and APLS – to revise 'normal' values?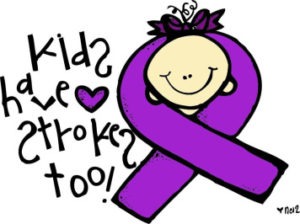 6. Childhood stroke. Last month (May) was Paediatric Stroke Awareness month. Here is a video case report from @mayoclinicEM – a reminder that stroke can happen at any age, and if we don't suspect it, we may be missing a crucial window of opportunity…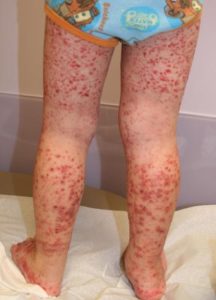 7. Henoch-Schonlein purpura. Team this short presentation with this excellent case video (@LMellick) and you have a comprehensive recap of HSP crammed into 7 minutes. Can't say that's not worth your time.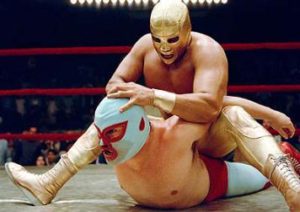 8. Hold tight! Show this to your ED juniors if they're new to paeds – a little video demo (courtesy of @Damian_Roland) of how to get a parent to hold their child so you can get a proper look into the throat.  No Mexican wrestling masks required.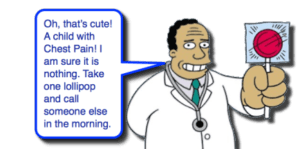 9. Chest pain…heart sink? Chest pain in paeds ED doesn't really drum up the excitement that it does among our adult colleagues/patients. How should we balance our approach when we know that the likelihood of cardiac disease is extremely low (yet still present..)? Pragmatism vs paranoia…  Read this by @pedemmorsels (summary, 'be vigilant, but be reasonable' – could apply this to many other areas of medicine, and life!) This, by @PEMtweets, on the clinical features of benign chest pain, is also a useful read.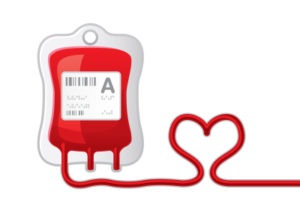 10. Massive GI bleeds are thankfully rare in the paediatric ED but they DO happen (mostly in patients with other chronic conditions – think liver disease and CF amongst others). Be prepared for the worst case scenario; this podcast (courtesy of @pemtweets) recaps the emergency management of these patients – and the finer detail of the gastroenterologist's role – in 13 minutes flat.
Like what you've seen, want more? Follow me on twitter, and check out PEMgeek.com for a growing library of curated PEM resources.
See you next month