Welcome to this July edition, which will keep you way ahead of the curve with a run down of the newest and very best Paediatric Emergency Medicine #FOAMed material from around the world.
Another month, another selection of fantastic free resources from the world of #FOAMed. Here's my top ten: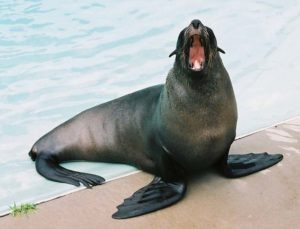 1. Severe croup. Sometimes you don't even need to look at a child to know you need anaesthetics on standby. Have a strategy prepared in advance – read this excellent summary by @First10EM. Don't neglect the simple things that can calm the situation- draw the curtains around the child and parent (leaving yourself a gap to watch through), dim the lights slightly, have the absolute minumum of doctors/nurses at any one time (…and explain all this to the parent in case your strategy is so successful they think you're ignoring their kid). Also, remember to use the Westley score to grade severity of croup.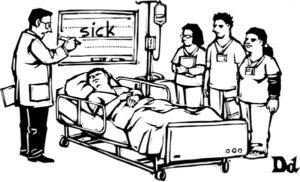 2. Teaching the bedside teacher. Most teaching in ED is – necessarily – opportunistic bedside teaching, which at its best can give a student first hand experience of a condition or patient that they might remember for their whole career. Bedside teaching is a skill in itself, but how many of us have ever been taught how to run a good session? If you are involved in teaching at any level, this presentation from @EMedCoach is full of inspiration for your next session

3. "Handy" to know. Would you prefer to have one injection in your sore finger, or two? …Silly question? Your patients might appreciate this – did you know you don't necessarily need to do two local anaesthetic injections for a digital block? One – in a slightly different place – may be enough (via PEMblog.com/@PEMtweets)
4. Beyond the patient information leaflet. Next time you consider handing out yet another patient information leaflet that will be ignored/lost/crumpled into the bottom of a bag, think outside the box – there are some amazing resources out there that are much more engaging for children and parents alike. Here are a couple of asthma education videos from Youtube, courtesy of @BoosterShotCmx:
This cartoon is perfect for showing younger kids how asthma affects their lungs, and how inhalers work.
This animation is aimed more at older kids (and would also be excellent education for parents), to help them understand the difference between preventer and reliever inhalers.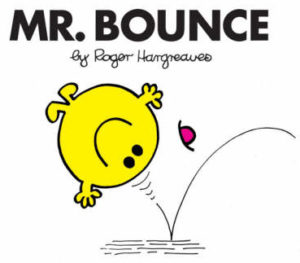 5. 'You know that patient you discharged the other day…' …is a phrase that can induce immediate tachycardia and sweaty palms in most ED doctors. This podcast from @AnnalsofEM is a fascinating discussion of a recent paper which found that in a group of 521 children hospitalised with meningitis, 1 in 5 had visited an emergency department (and been discharged) in the preceding five days. However – in this study, these patients who 'bounced back' more unwell, had very similar outcomes to those who were diagnosed and admitted on their first presentation. So many issues are raised by these findings – listen to the podcast and formulate your own thoughts. There is a brief journal club -style dissection of the paper on DFTB here.
Here is the original paper – unfortunately not free open access.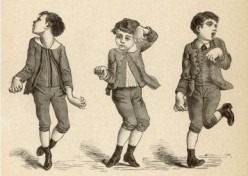 6. Chorea. Here are a couple of videos demonstrating choreiform movements (video 1/video 2)
Differential: post streptococcal infection/rheumatic fever, drugs (e.g. anticholinergics, anticonvulsants, antidopaminergic agents, antihistamines), metabolic, endocrine and many others.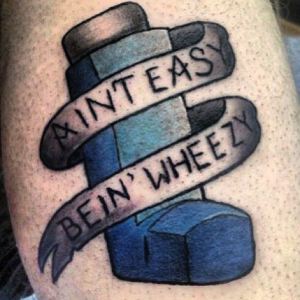 7. The salbutamol paradox. Why do the smaller kids sometimes seem to need a truckload of salbutamol to shift that wheeze? Science has the answer… Physics gets interesting, thanks to @sailordoctor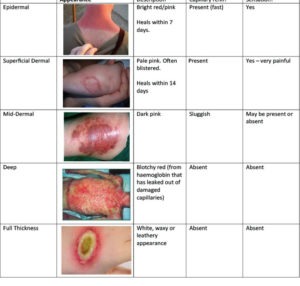 8. Burns in brief. This table is a quick reference guide for classifying burns. A more detailed article can be found on ponderingEM.com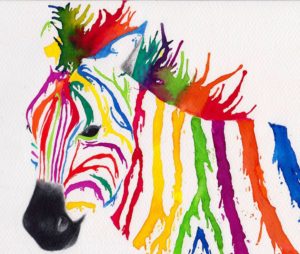 9. Hear hoofbeats, think zebras….? In a sea of croup and viral wheeze, don't forget the weird and wonderful. This article from @ADC_BMJ (free, open access #journalFOAM !) discusses three very unusual cases of upper airway obstruction and how each was diagnosed and managed.
Like what you've seen, want more? Follow me on twitter, and check out PEMgeek.com for a growing library of curated PEM resources.
See you next month