This talk was recorded live on the final of DFTB17 in Brisbane. If you missed out in 2017 then why not book your leave for 2018 now. Tickets are on sale for the pre-conference workshops as well as the conference itself at www.dftb18.com.
Camille Wu is a paediatric surgeon based out of Sydney. Here she talks about those things that make grown men go weak at the knees.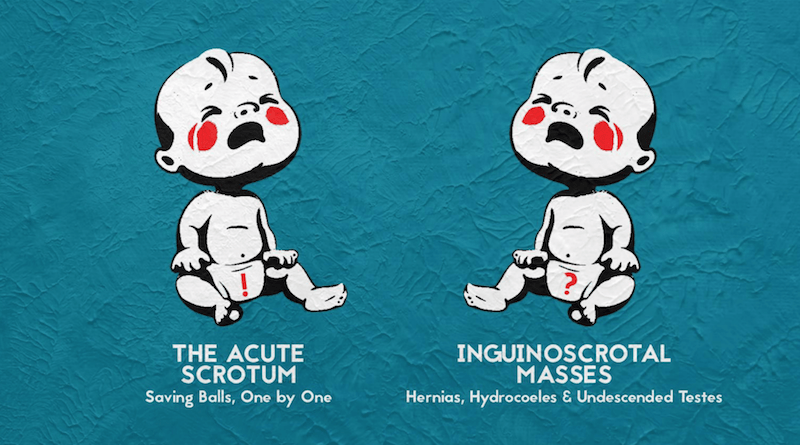 Go ahead and watch the talk…
Or take a look at this cheat sheet from the talented Grace Leo…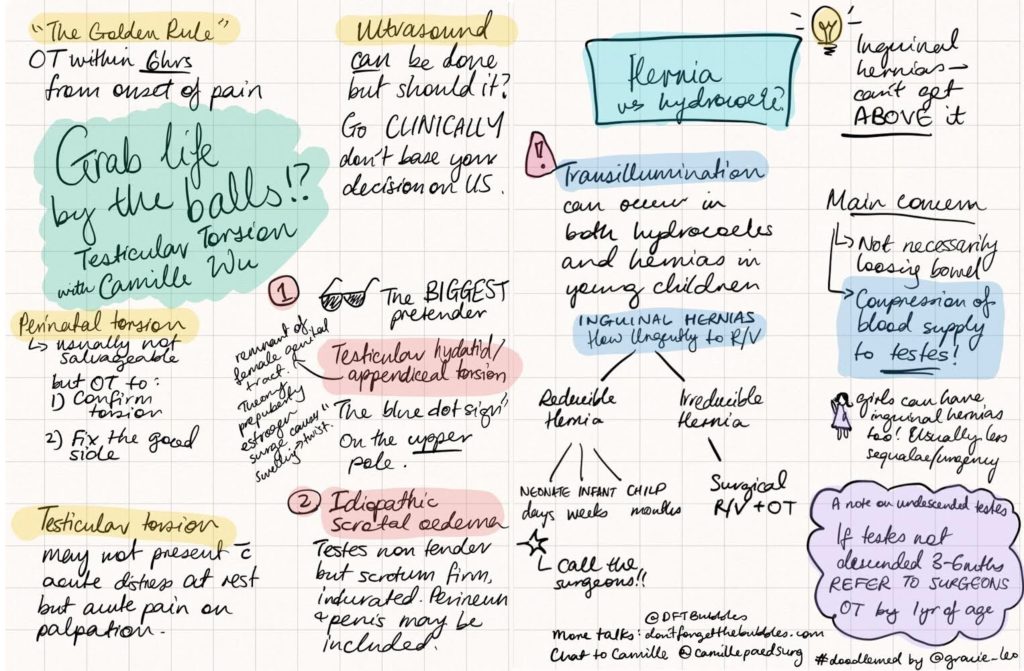 And now, go back for a bit of spaced repetition and look at Camille's DFTB posts on the subject.
Saving Balls 101: The Acute Scrotum
Saving Balls 101: Inguino-scrotal masses
If you want our podcasts delivered straight to your listening device then subscribe to our iTunes feed or check out the RSS feed. Please embrace the spirit of FOAMed and spread the word.